Bold & Courageous Leadership
Standing for You in 2022
There's nothing that's wrong with Illinois that can't be fixed by some conservative common sense. I'll fight for the working people, not the political elites.
Donate to Darren's Campaign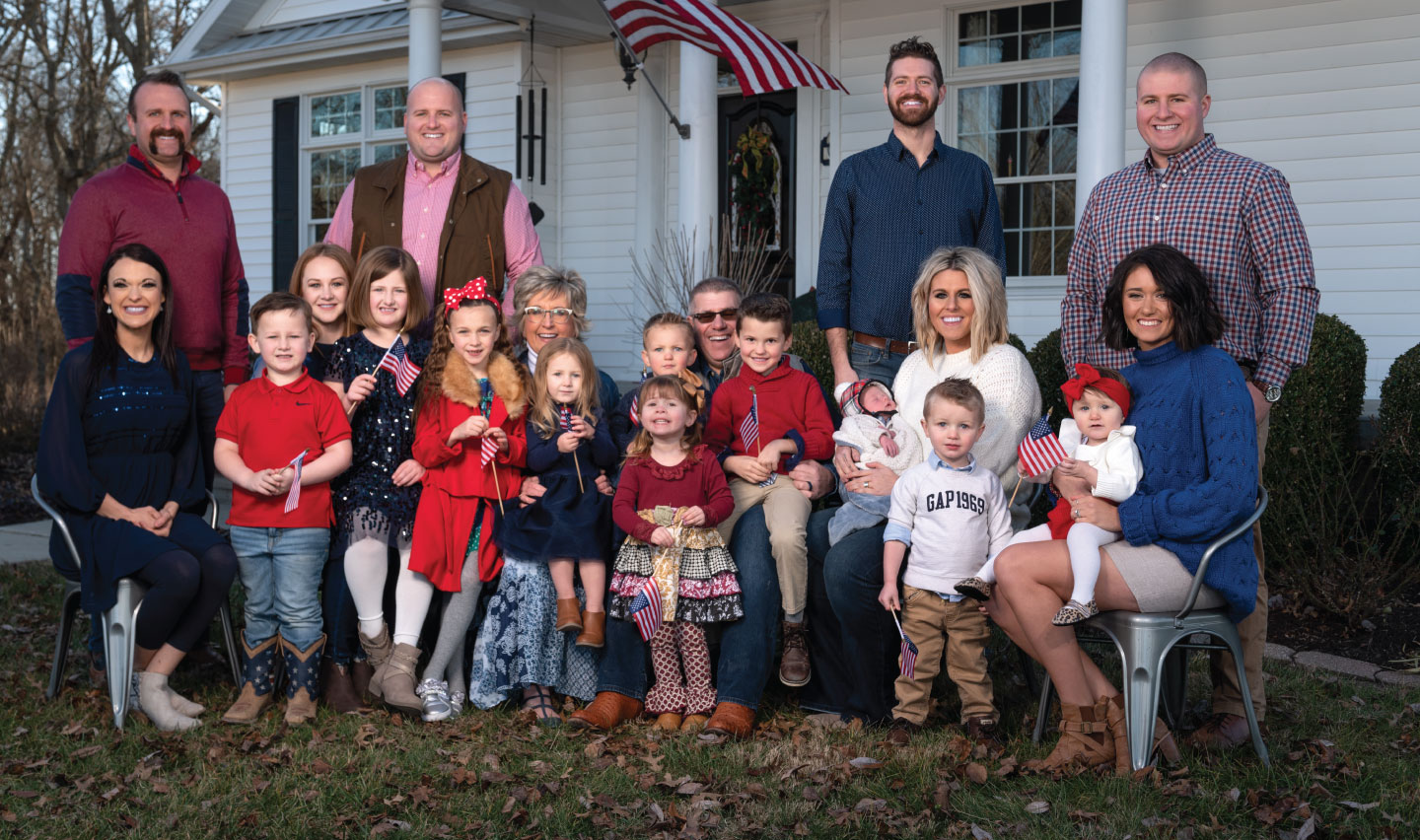 Meet Darren
A farmer, family man, and fellow citizen from rural Illinois, Darren Bailey's conservative roots run deep.
Darren's Plan for Illinois
Lowering Income and Property Taxes
Reopening Illinois' Economy and Creating Jobs
Protecting the Second Amendment
Fighting for the Unborn
Facebook Posts
The recent death toll at the LaSalle Veterans Home, sums up perfectly Pritzker's inability to govern… This is inexcusable! … See MoreSee Less
Play

Good morning Senator Bailey. #RecallPritzker
It very sad that we have a corrupt governor. I signed the petition to recall Pritzker last year. So many of us citizens want him out of office. Lawsuit for sure with his mismanagement of LaSalle Veterans Home.
He is more or less defunding the police by passing all the corrupt police reform bills and chasing officers off the job . This is going to be a scary state . He needs to be stopped before this all takes place .
They knew sending people to Nursing homes was going to get sick. They built Mccormick place and other places that were never utilized. Wasted money and killed people sending them to nursing homes.
Corruption is unimaginable here in Illinois… thanks for being a man in God's timing for this huge need here!!! We are rooting for you and Cindy!!!! ❤️❤️❤️🙏🙏🙏
Too bad it's so corrupt and government covers up anything.
My grandpa was in this veteran's home and died last march the 2nd day of lockdown😔 luckily his children and wife were by his side prior to lockdown and were allowed to stay but if they left no getting back in..
It's absolutely despicable that these veteran's were not treated better!!
All the elderly were endangered at the nursing homes in IL!
Pritzker only cares about power and his next Big Mac
All corruption stays together ! Go get this bad man! Thanks for the updates!
Thank you for fighting for us buy people we must fight too. Stand up for what's right. I tried to call our senators and representatives. It's useless
Basically the poor get poorer the rich get richer attitude is not working in this state. I'm ready for a change.
He's been ignoring everything but covid. He has proved he loves being a dictator.
Prutzger should be arrested for murder of those NH pts and many others.
Appreciate your honesty an keeping us informed on our worthless govenor.
Pritzker is as guilty as Cuomo. Evil to the core.
Why isn't this on the news like NY deaths!!??
Yes indeed,this country hasn't taken care of our veterans! We need to stand up and be herd! Thank you for speaking for us that care and want a change!
Thank you for bringing truth to light. I pray our God continue to strengthen you, guide, guard & protect you & grant you Great Favor!!!☝☝🙏🙏☝☝
Thank you for supporting homeschoolers!❤️🙏🏻
Thank you for fighting for us! I would like to help with you campaign in will and cook county.
Corruption is everywhere and my grandkids are going to pay for it!! Thank you for speaking out Darren!!!
David slain Goliath with one stone. God is able!!
Regarding the recall petition on Pritzker. Whatever became of that? I know I signed it months ago as did many I know.