Bold & Courageous Leadership
FIGHT FOR SOUTHERN ILLINOIS!
I will fight for Southern Illinois and be your voice in Congress, fighting tooth and nail to protect our Second Amendment rights and defend the sanctity of life. And I will always be a champion for American jobs and working families.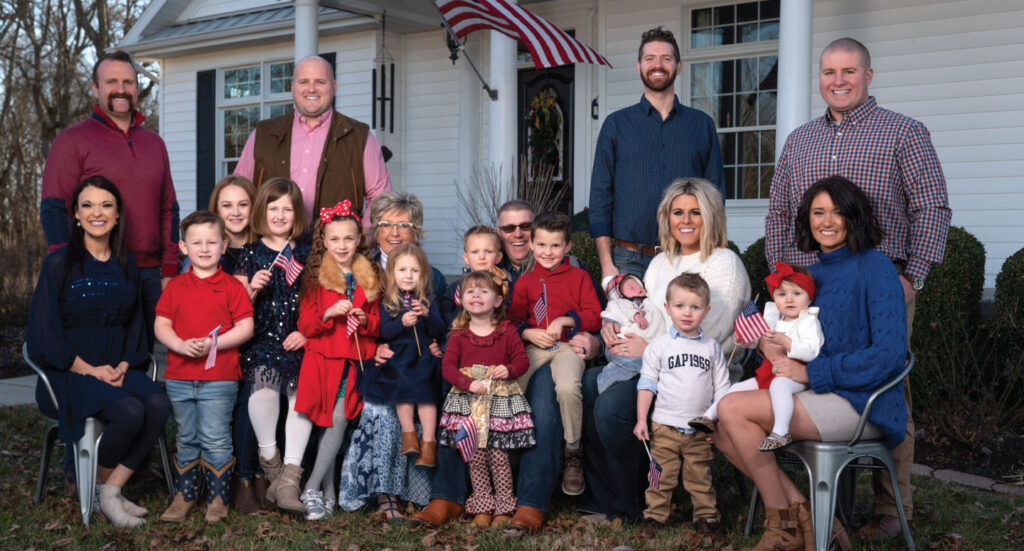 Meet Darren Bailey
A farmer, family man, and fellow citizen from rural Illinois, Darren Bailey's conservative roots run deep.
Chip in to Restore Illinois
Facebook Posts
I see you made it, Randy Perry!
Play

Be Blessed Darren, I pray you get elected. Wish you were our governor, as you would be great leader for our state.
We will take a HUGE sign!!
True you're right & most of GOP are doing nothing. But Mike Johnson is good
I can't understand why people vote for these do nothings Republicans
Trump 2024, We need to get pritzker out of Chicago.
I NEED A TRUCK DRIVING JOB.
Ty for addressing the Foster care bill, working on researching this. Not much press on this. This is extremely concerning.
I did I'm running for both PC N BOARD MEMBER
And to put the icing on the cake I just went in and paid on my loan and they said pritzker's new bill you pay all this interest on a loan it'll take me forever to pay off a $4,000 loan at only $40 of it a month going toward the loan itself and the payments over $200
TRUTH PURSUIT OF LIFE LIBERTY JUSTICE..
Get him out of office.. ughhe is killingAmerica
People don't care no matter what set of position they have
Hey I'm a CDL DRIVER I NEED A JOB.. DO YOU HAVE WORK?
CCCOOOMMMEEEOOONNNJJJEEESSSUUUSSSPPPRRREEEAAACCCHHHIIITTT
Chicago is the root cause of our problems. It's a black hole that sucks money into it and who knows where that money goes!!??????????!
Thank you for your words of wisdom and for your unending desire to help us all🙌👏🙏
Thank you & God bless you Mr. Bailey!
I am always out and about Darren Bailey I am in Fayette county Vandalia. I put whatever you need me to do out there I am sick and done
Good morning from up in LaSalle Co! Blessings to you and your family!!
I have never wavered in my support for conservative values and I do not need to check the polls to find out what my values are. I have and will always stand up for our freedoms and the rule of law. And I will always fight for the hardworking people of our district because it's who I am, what I believe, and what I will do for our district if given the opportunity to fight for our families in Washington. ... See MoreSee Less
1 week ago

I praise God for you. Thanks for all your hard work.
Keep up the good work sir.
I have met and dealt with both Bost and Bailey. I will be voting for Bailey.
Thank you for everything you are doing 🙏❤️
Keep fighting! Bost only voted for liberty a little over half the time.
Darren Bailey for Illinois Congress.
Amen...thank you State Senator Darren Bailey.
That did not answer the question I asked you I asked ware you stand on kill shelters for animals if you can't answer this I can not in good faith follow you or trust you
Fight the good fight!! All the way Darren!!
We need to resurrect the Republican party in Illinois. Get rid of losers like Jim Durkin, Joe Walsh, and Kinzinger.
That's great but let's not fund anyone but our own that includes the Ukraine, Israel and everyone else on our roster. Conservative values are great just leave the religion at home that major Taliban vibes.
Much love and support Darren Bailey!
I think this country needs to take care of its own first. We are biting off more than we can chew when we try to let a mass of illegals in.
Thank you Darren Bailey👍🇺🇸🙏❤️
Load more

Paid for by Bailey for Congress