Bold & Courageous Leadership
Standing for You in 2022
There's nothing that's wrong with Illinois that can't be fixed by some conservative common sense. I'll fight for the working people, not the political elites.
– Darren Bailey
Donate to Darren's Campaign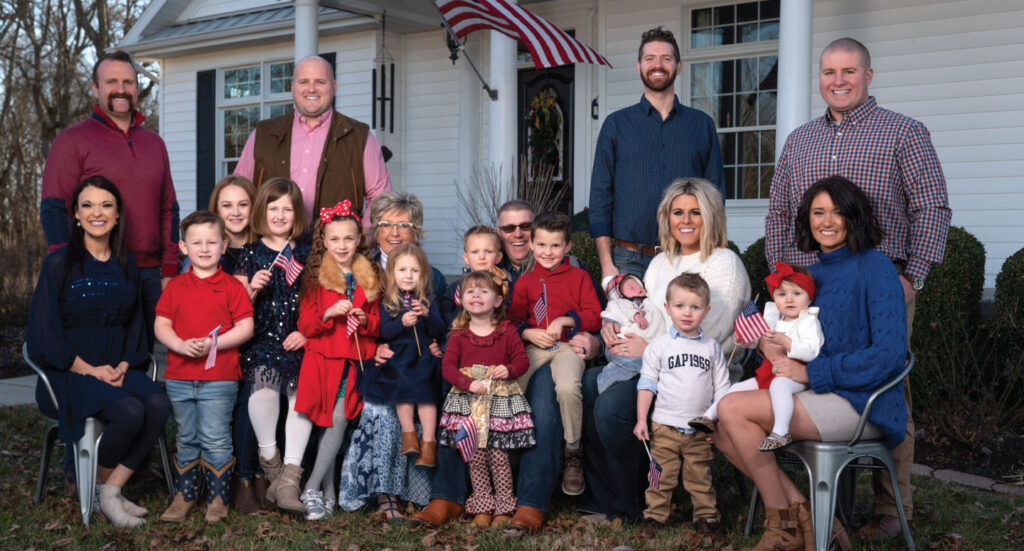 Meet Darren Bailey
A farmer, family man, and fellow citizen from rural Illinois, Darren Bailey's conservative roots run deep.
Darren's Plan for Illinois
Lowering Income and Property Taxes
Reopening Illinois' Economy and Creating Jobs
Protecting the Second Amendment
Fighting for the Unborn
Facebook Posts
Irvin 100%Democrat he is a rino BAILEY FOR GOVERNOR a man of his word
Keep emphasizing he is a far left democrat masquerading as a Republican. Ask him about his city being a sanctuary city, how much of a deficit it there regarding pensions, is the city's budget balanced? What about his extra gas tax in Aurora on top of the states, is it free of homeless and panhandlers? What's the crime rate? Is it a model city? Doesn't he think he should have his own city perfected before he goes to a higher statewide office?
We all know that Putzker is behind Richard Irvin even running!! He's trying to play puppets like Mike Madigan did.
Just saw a tv ad where your opponent is addressing what you stand for ! They are helping to get the word out for you!!😆 Continue looking to God for direction . Praying everyday for you to be our next Governor!
Irvin doesn't look too happy (no one cares) and Rabine looks like he is thinking about joining you😜 Thanks Darren!! Your continued dedication is much appreciated.
Way to go Darren! We are rooting for you!
Keep fighting the good fight! Many prayers that you are the next Governor! 🙏🇺🇸❤️
That's all Irvin does is lie every time he speaks. So shameful!!!
DARREN BAILEY FOR ILLINOIS GOVERNOR ❤️ FIRE 🔥 PRITZKER. ENOUGH IS ENOUGH.
Keep up the good work Darren !!!
Keep the endorsements coming. I have a feeling Trump will be joining the Bailey Train soon enough.
Vote for Bailey for our next Governor! 🇺🇲
I'm not holding my breath for the Trib Ed board to be rational.
You just keep on telling the truth Darren 🙏🏻🙏🏻🙏🏻🇺🇸🇺🇸🇺🇸❤️❤️❤️God's got this!!!!!
The intenseness in this picture can be felt. I can see everyone looking at you like... Maybe I should just drop out now. And the person behind you, it is interesting that he's actually at a meeting.
The ads that claim you are too conservative for Illinois crack me up. No, maybe Illinois is too liberal for many of us citizens, including yourself, and that's exactly why you have your hat in the ring. Keep fighting the good fight, Darren Bailey for Governor!
That is terrible and he (Richard Irvin) should be called out on every single lie he has spoken over you Darren. Darren you are like King David when his enemies came against him. He just kept standing on the truth and what God excepted of him.
So when will they announce their endorsement? I hope they don't endorse Irvin simply because he's black & in the Chicago area.
We asked....no, pleaded for you to run. You have our total support. God bless
Darren Bailey already has the best endorsement a candidate can have.....the people of Illinois! Talk to your neighbors, friends, family and keep the momentum going. Bailey for Governor🇺🇸🇺🇸🇺🇸
If blue VA can elect a Republican governor, we can too. Stand tall and stay strong, the fight will get tougher as you gain popularity. Bailey for Governor.
Fire Pritzker Hire Bailey!!
Lets Go Bailey. Illinois NEEDS YOU !!!
Stand And Keep standing Darren Bailey for Governor
Keep cutting them marionette strings.
We just got another order of 20,000 yard signs. Help us assemble these get them in the yards of supporters. Please join our team on Thursday at our headquarters in Effingham!

If you haven't, you can also request a yard sign here: baileyforillinois.com/volunteer/ ... See MoreSee Less
2 days ago

I wish I could come, but we're hosting Bible study at our house. I'm praying for your victory.
Would love a sign in northern Will county. Requested one again. I'll even put it together myself if I could just get one
A coordinator is needed in Fulton Co.
Waiting for mine. It's going next to my "Pritzker Sucks" yard sign.
I want a wagon sign just like I did for Lake County candidate for Sheriff, my friend John Bailey/ Trussel look good on my other wagon
Cook County people!!! We need Cook County!!!!!
I have a few left in Ogle County. Reach out if you need one and live near Rochelle, IL!
Canton, IL needs more yard signs. I saw a Sullivan one today in town!
Is there any addvable in the Fairfield area
Have a couple questions. I would like an explanation on why you voted for Obama and why you voted to an 81% tax increase? I have encouraged family and friends to vote for you and am now being asked these questions. I would like to see you as our next governor.
If I lived near by I would lend a hand..🙏😁👍
I've ordered a yard sign months ago, never received one.😭😭 Guess us folks in Astoria don't rate high enough to get one.
I would like a new one for my yard
Proud to have mine in Bolingbrook..
yes I need one of these signs!!! Thank-You.
Only have maybe 100 signs out in menard County
Im in menard County and have signs
I asked for one couple months ago never got one Edward co
I got mine up in Sterling, illinois!
Darren Bailey for Governor
If anyone in belvidere needs a Darren Bailey sign I have a few Ieft and I could drop off to you.
Darren Bailey I think the volunteers need another 50% pay raise! 😂
I will always stand up and protect parental rights.

"The parents needed a portal to elevate their voices that didn't have to do with political parties. It was just an independent, grassroots effort, a good way to unify," Adcock said.

"When you look across the country, this isn't just happening in Illinois. It is in red states and blue states. Hopefully, this will plant seeds so that going forward, our children and grandchildren will be better equipped to really pay attention and advocate for what's best for their families."

#standingwithyouin2022 #baileytrussell2022 #baileyforillinois #FirePritzker #RestoreIllinois ... See MoreSee Less

2 days ago
Thank you for standing up for parental rights!
Parental rights are constitutional protected God-given rights that our oppressive govt stomps on
I told President Trump you needed his endorsement to chase off these other shills trying to get Pritzker reelected.
domestic terror! how dare parents care about commie govt indoctrination of their children.
Thank YOU, Thank You , THANK YOU!🚩📢📢📢🗣🗣🗣🗣🗣🗣🗣🗣🗣🗣🗣🗣🗣🗣🗣🗣🗣🗣🗣🗣🗣🗣🗣💪📢🇺🇸🇺🇸🇺🇸🇺🇸🇺🇸🇺🇸🇺🇸🇺🇸🇺🇸🇺🇸🇺🇸🚩🚩🚩🚩🚩🚩🚩🚩🚩🚩🚩🚩🚩🚩🚩🚩🚩🚩🚩🚩🚩🚩🚩🚩🚩
You should let people know that the primary is an open primary. You have a lot of independent/centrist support that may not know that they can vote in the primaries. I was one of them and had to look it up to see if I could.
Get more commercials.. all I am seeing are the DEMON RATS .. on TV,spewing their lies and propaganda
Load more