Bold & Courageous Leadership
Standing for You in 2022
There's nothing that's wrong with Illinois that can't be fixed by some conservative common sense. I'll fight for the working people, not the political elites.
– Darren Bailey
Donate to Darren's Campaign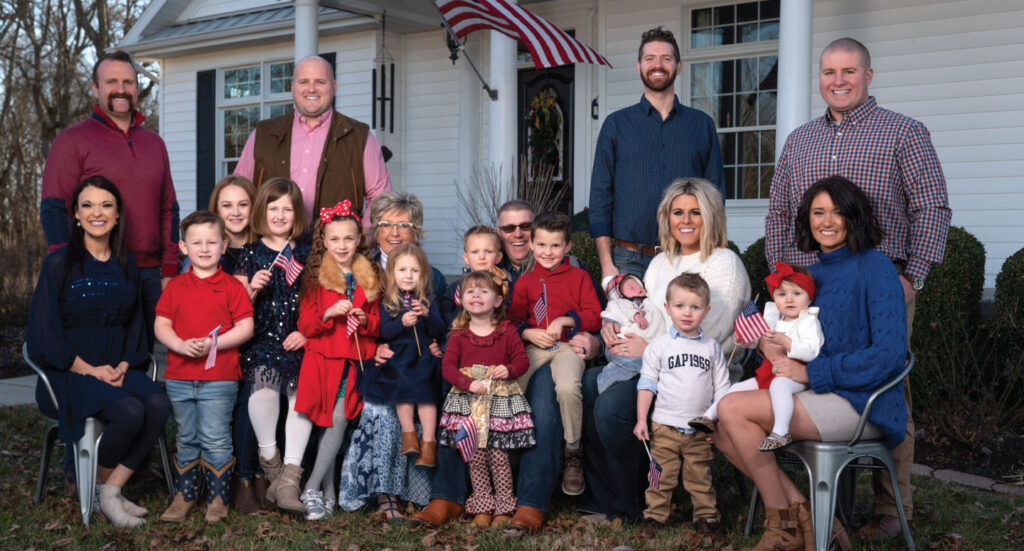 Meet Darren Bailey
A farmer, family man, and fellow citizen from rural Illinois, Darren Bailey's conservative roots run deep.
Darren's Plan for Illinois
Lowering Income and Property Taxes
Reopening Illinois' Economy and Creating Jobs
Protecting the Second Amendment
Fighting for the Unborn
Facebook Posts

I already voted for you!! Let's fire Pritzger!! Turn Illinois RED!! 🇺🇸🇺🇸🇺🇸
Voted for Bailey. Vote Red in Illinois1
We voted for you, and told everyone around us to vote for you! You have big numbers coming out! Hoping for an amazing celebration tonight! God is with us! Chicagoland is with you!
You got my vote up here in cook county. Some of us just have common sense. Hope you win and we can fire pritzker.
❤️My whole family voted for you!! Praying for change!❤️
You won the Republican nominee! Yes!!!!! See you in November!!!!!! ❤️❤️❤️
Done X 3! Me, my son and we registered a new voter too! ✅️
Just voted a little while ago!!! Praying!!! God is working right now I can feel it!
Voted for you and DeVore!
You got our vote!!! #baileyorbailout !!!
Voted for Darren Bailey!!!
Former IL resident now living in MO sending prayers for your victory...IL needs you!
Team Bailey all the way!!! ❤️🙏🏻
#baileyforillinois I voted. Praying I get to keep my 5 cars stickers on my car and my 5 yards signs up 🇺🇸🙏🇺🇸
My husband, parents, and I voted for you this afternoon! Four votes from Byron!
I voted for you in Rockford. God bless you !
Voted for YOU! You will be our next Governor, God willing, Darren!!
We voted! Took the grands in with us to teach them how important it is!
Done you got my vote and so did tom
One more vote for Bailey was cast. Grass roots for the win!
Our family voted for you early voting! We will change Illinois.
Vote as if your future depends on it…..
Because it does!!!
Polls close at 7 pm.. ... See MoreSee Less
18 hours ago
Play

Once you pass the primary you need to get some of those democrats norther illinois that don't like Pritzker anymore.
Voted today for you Bailey. Even my husband who has been battling cancer/chemo & sinus has been very weak but was determined & made it out to vote for you too.
Love you guys. It's going to be a great day. We are working as election judges because of your challenge.
Got done voting for you DARREN and Mary ! I go to Flora quite often in Clay county. I see that cross every time I drive through Effingham.
I voted for y'all today, let shut down them abortion clinic an make adoption easier an over haul the social system with foster care an helping these families who need it
Heading to mark your name on my ballot very soon! Praying to be rejoicing with you at the end of this day!
We voted today I can't wait to see what our future holds! Prayers the best candidate wins #DarrenBaileyForGovernor
Continue putting Jesus first… He must become greater, I must become less John 3:30 . Our prayers are with you all
God bless you both 🙏🙏 Our next Governor and first lady !! 🙏🙏🇱🇷🇱🇷
Just voted for you and Tom Devore. 🇺🇸🙏🏼🇺🇸🙏🏼
BIG RED WAVE COMING TO ILLINOIS 🇺🇸🇺🇸🇺🇸🇺🇸
Trump has endorsed this great man!
Heading out to vote momentarily. The sign in front of my house lets everyone know who will be getting my vote, and the man is in this video! #FirePritzker
Asking boldly for a modern day miracle for Illinois state wide!
You have my vote, Darren!
Got my vote in...Southern Illinois
JB is going to be unpleasantly surprised by the pain Senator Darren Bailey for Governor is about to bring!!!💪🏻💪🏻💪🏻
We groan and even the democrats but they hide the groan. We need someone like you Bailey!!!!
Voted and proud to vote for you Bailey!
I voted for you ☺️ you are what we need in Illinois and in America
Already voted for you ! Been telling many to do the same 🙏🙏🙏
Voted for you - God bless you both for all your hard ! 🙏🇺🇸♥️
Just came back from voting for you!!
Team Bailey for the win 🇺🇸🇺🇸🇺🇸🇺🇸
Friends, go vote today for some people who will help reform Springfield and restore Illinois. ... See MoreSee Less
1 day ago

You have our vote! Thank you for all the time you put in over the last 2yrs.🇺🇸 Moline IL
I'll be voting after work today! Everyone get out and vote and let's RESTORE IL!
We voted! Good luck today! We are rooting for you
Glad to support a Christ honoring candidate!
Just Voted!!! Go team Bailey!!!!🇺🇸
I'm so excited to hear that Darren Bailey will be on the Ballot 💗💗💗
I voted for Bailey today!!! Today was the perfect day to hold the primary election. 17 yrs ago hero's died fighting for that very right... HONOR THEM TODAY.... Vote!!! #RememberingOperationRedWings #RogerThatThankYou #HonorTheirSacrifice #murphchallenge Team Bailey
Well, they tried to pull a fast one and had my voter registration all messed up and i had to drive to the courthouse real quick before they closed to get it fixed. I seen a few other people in there having the same problems. Just glad i was able to get there in time and find all the proper paperwork they required and was able to get my vote in for you!!!
I voted! Praying others will too ! And that they will vote for you!
Both you and DeVore got my vote - and that's a vote from suburban Cook County!
Wish you posted this yesterday I voted early I did vote for Jed Davis.
My husband & I voted for you!! Praying for a change
Proud to vote for Bailey/Trussell this morning! Doing it again in November!
Hubby & I voted 👍💯🇺🇸, two votes for Darren Bailey 👍💯🇺🇸
We put in our vote as soon as we got up this morning! Team Bailey
You got my vote! Best of luck! Praying for our state & country!
Congratulations Darren. Now get Pritzker out of office
Three votes for Bailey (one was a first-timer!)
❤️Voted ❤️… Bourbonnais,IL loves Bailey!!!
Will vote after work today. Ready for some more right wing leadership
You got my vote today... May God bless you with all you need...
Load more