Bold & Courageous Leadership
Standing for You in 2022
There's nothing that's wrong with Illinois that can't be fixed by some conservative common sense. I'll fight for the working people, not the political elites.
– Darren Bailey
Donate to Darren's Campaign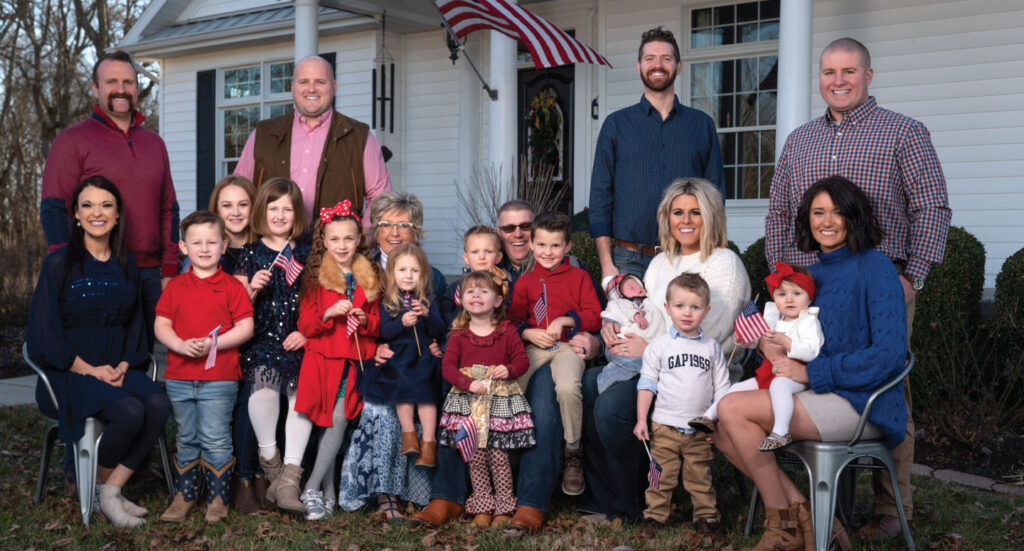 Meet Darren Bailey
A farmer, family man, and fellow citizen from rural Illinois, Darren Bailey's conservative roots run deep.
Darren's Plan for Illinois
Lowering Income and Property Taxes
Reopening Illinois' Economy and Creating Jobs
Protecting the Second Amendment
Fighting for the Unborn
Facebook Posts
It was great joining so many friends to speak at the Rockford Elevate and Inspire event last night. Cindy and I are on the campaign trail every night meeting with people face to face and building our movement to reform Springfield and restore Illinois.

#standingwithyouin2022 #baileytrussell2022 #baileyforillinois #FirePritzker #RestoreIllinois ... See MoreSee Less
1 week ago
So grateful for the good people of this world and they are many. Grateful you are having the opportunity to meet so many ❤️🙏🏻🇺🇸
Such a great night! 🇺🇸👏😊⭐️ #baileyforillinois
Great pictures. Keep on keeping on.
I'm for Bailey too. He needs to help to get gas cards to help. Not all of us on welfare
What I am noticing is larger crowds at your meetings! Proud of you!!!
Keep them northerners going .
Play

Very cool! The Robertson family is awesome!
You have some good backing. The Robertsons
Wish I could be there, would love a hat!! 😢😢
Still waiting for my signs
Second Amendment 🇺🇸 🗽 🗽 🗽 🗽 🗽 🗽 🗽 🗽 🗽 🗽 🗽 🗽 🗽 🗽 USA 🇺🇸 CONSTITUTION 🇺🇸
Terry Davidson you need to tell Emily and Abe
Nicole Weedman wish I could go!
"Like Trump, Bailey enjoyed a comfortable and successful life in the private sector (and was) called to political action. (He) brings a Trumpian approach to political office, meaning he is an outsider who speaks bluntly and fiercely disrupts supposedly sacrosanct political practices," Cortes wrote, praising Bailey for his "tenacity" in standing alone in "strong opposition to Governor Pritzker's tyrannical lockdowns."

#standingwithyouin2022 #baileytrussell2022 #baileyforillinois #FirePritzker #RestoreIllinois ... See MoreSee Less

1 week ago
Go Darren you the man. The best man for the job of Governor 😉👍🙏
I'm glad to see Cortes, who is from Chicago, wrote about Bailey!
Love President Donald Trump! and if he likes Bailey then he has to be the one for Governor of IL!
Maybe Trump should endorse him as he does the for house members running. Love Darren Bailey and really want him to win!
2 Politicians as Republicans with A back/bone.
You 2 together would make a great team
Love Darren Bailey for Governor and President Trump. But does anyone know if trump has officially endorsed Bailey yet? Because we need him too asap! 🙏🏼🇺🇸
You got my families vote!!!!
Not to mention the Republican race. "The liar" aka Richard Irvin and others don't stand a chance
I see where he might have voted for BIDEN!!!
I like all the deplorable people that are for Trump Go Darren Bailey
I've never heard, has Trump endorsed Bailey I hope , but never heard
irvin is the only one that beat madigan . . . and he is the only one that can beat pritzker. irvin saw live combat. that is about as America first stalwart as you can get.
His competitor says he voted for Biden. TRUMP would no
Bailey will win unless they throw the election again like they did with trump!
Strong & straight forward! Men with passion for this land that is no nonsense!
We need help beating the machine
Darren what are your thoughts on 2000mules.com?
How long has he been a senator? Just curious ....
Load more