Bold & Courageous Leadership
Standing for You in 2022
There's nothing that's wrong with Illinois that can't be fixed by some conservative common sense. I'll fight for the working people, not the political elites.
Donate to Darren's Campaign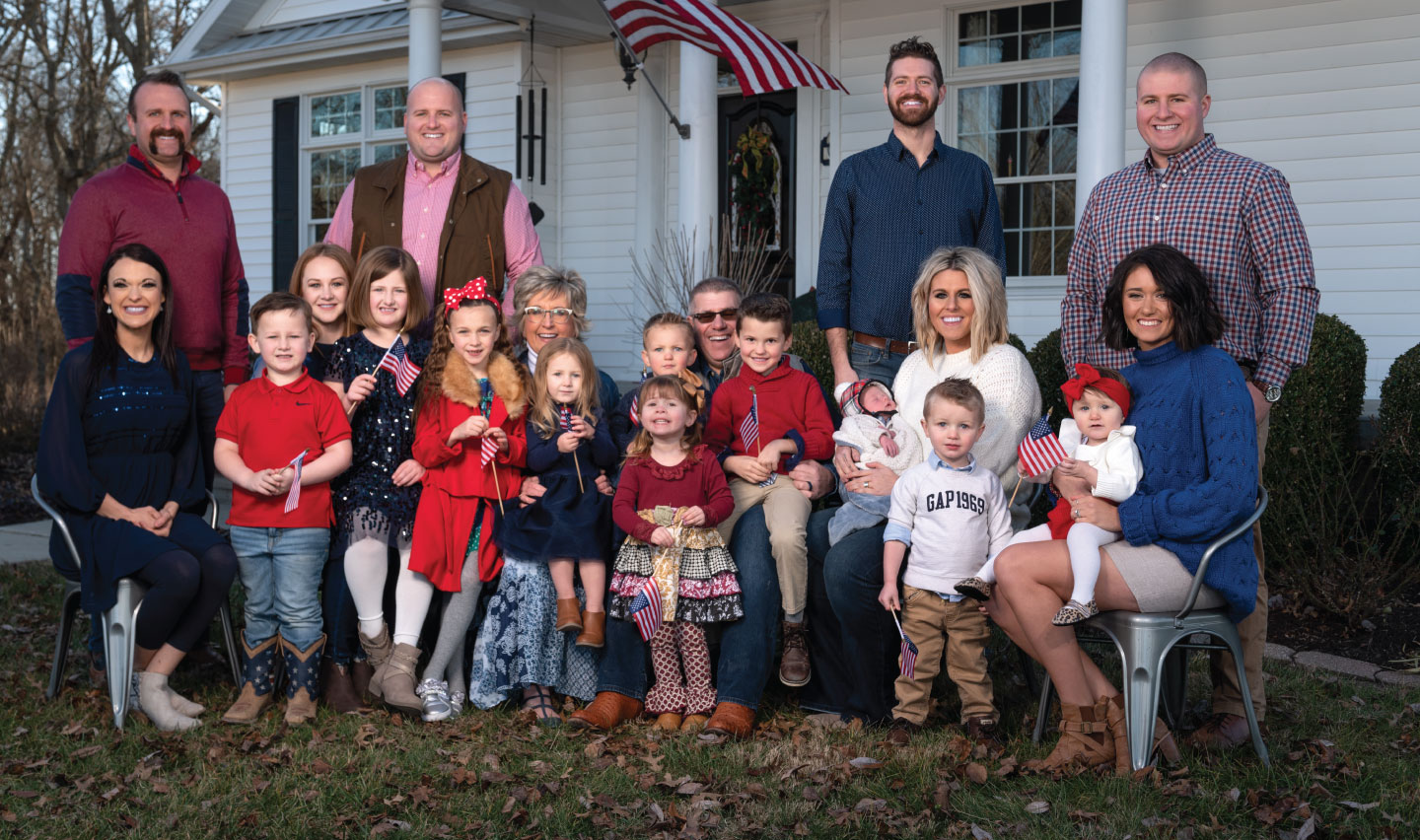 Meet Darren
A farmer, family man, and fellow citizen from rural Illinois, Darren Bailey's conservative roots run deep.
Darren's Plan for Illinois
Lowering Income and Property Taxes
Reopening Illinois' Economy and Creating Jobs
Protecting the Second Amendment
Fighting for the Unborn
Facebook Posts
Senate meets tomorrow and the House meets Wednesday to possibly pass an energy bill that will kill jobs and increase rates for Illinois….. … See MoreSee Less
Play

I tried to call my senators any of them we can't get ahold of none of them cuz they don't answer their phones or they're not in the office or they're claiming that they're closed because of covid
I wish we could vote tomorrow. I am ready for you to be Governor.
Darren, as a senator, please visit Arizona forensic audit. As citizens we demand a forensic audit of our State.
Good luck with that but if the cheating from the last election isn't fixed you won't win no matter how many people vote for you
The Illinois Democrats are crazier than any State in the Union! Happy Flag Day everyone 🇺🇸🙏🏻❤️
Need some t-shirts to represent you for gov. Do you have any to sell .alot of people are asking
What's funny is that those wind turbines were putting two years ago up in Streator and up by Chicago and towards Springfield and not a damn one of them were
Unfortunately they don't listen to us Darren….. they vote how THEY want to vote or how they are PAID to vote. We have no voice as voters except for you!
💥We Can't give up!! That is what they want!! WE WILL STAND!!💥 GOD 👑is with us & HE is for us!!! ☝☝🙏🙏☝☝🇺🇸🇺🇸🇺🇸☝☝🙏🙏☝☝
Good morning and God bless you Senator Bailey. Thank you for helping Illinois , soon to be Governor.♥️🙏🏼🕊🇺🇸
What a mess this state is in – how can people not realize what is going on! Thank you for working so hard to try to restore this state!
How are we or what is the plan to stop talking and get chalking. WE THE PEOPLE have got to take a stand and ACT NOW! There's been entirely too much talking. Please outline plan of action for Patriots to take to help! Thanks!
Michael Connelly, Darren is not far right He supports our constitution and is a Christian. Trump won. Darren will too
Are they trying to empty this state of its population so they can sell it to China?…….G o d help us!!! It makes NO sense!!!
We need to take Pritzker back to court for extending these orders "illegally"!
When you divorce someone you once loved, it is usually due to In attention . We are ALL guilty of lethargy. We can bail out or we can get involved.
I can't wait to leave this state. I absolutely hate it.
Good morning!!!!! And help me wish a Happy birthday to to our President Trump ❤️🇺🇸💙💜🤍
JB IS A JOKE. Get him out now. He has not done anything for use in Illinois. He is all for himself and nothing else. This just summing it up.
I hope things get better, Prayers for this state and nation.
It's insanity to get rid of our gas while we prepare for the future.
They only care about their pockets, not the people and what they can afford.
Keep up Darren we have your back and yes our vote to.
Thank you Darren for your transparency and staying in the fight.