Bold & Courageous Leadership
Standing for You in 2022
There's nothing that's wrong with Illinois that can't be fixed by some conservative common sense. I'll fight for the working people, not the political elites.
Donate to Darren's Campaign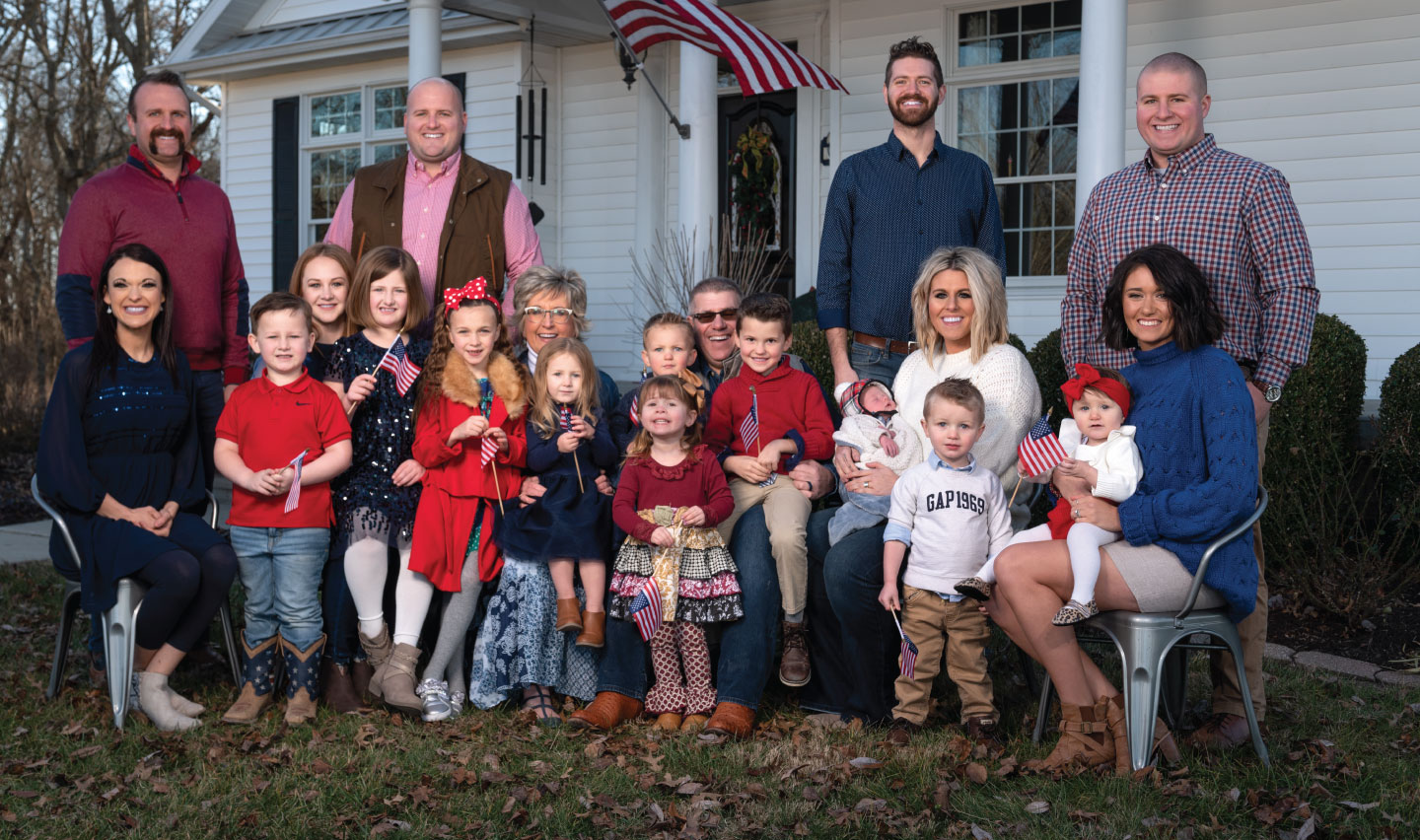 Meet Darren
A farmer, family man, and fellow citizen from rural Illinois, Darren Bailey's conservative roots run deep.
Darren's Plan for Illinois
Lowering Income and Property Taxes
Reopening Illinois' Economy and Creating Jobs
Protecting the Second Amendment
Fighting for the Unborn
Facebook Posts
Illinois Democrats have one solution and one solution only! More taxes!
The many high school students that we were blessed to meet last week in Loves Park and Shorewood understand that we cannot burden our taxpayers anymore.
The conversation for different alternatives must begin now. If not, everyone loses big! … See MoreSee Less

Illinois is its own worst enemy
The state has little hope of leveraging—or even retaining—all of its inherent strengths if we continue to undermine ourselves with tax and public pension policies that drive away business investme…
To be honest, Darren is correct. All Illinois Democrats wants is to make all people paying taxes until they are getting broke! That's exactly why I am not a Democrat! Oh I forgot about prisoners! JB dismissed a lot of prisoners for no apparent reasons!
Mr. Bailey I think it's safe to say we're all tired of Chicago controlling the entire state. So I hope you're as genuine and as faithful to the community as you say you are. May God bless you on this journey! Thank you! You have my support as well as many others here in Adams County.
Husband received this in the mail. He's a registered Republican.
I wish there was a way you could word this without saying "Democrats". It reminds me of the media's way of manipulation. Maybe the majority of Illinois government…. Not all democrats are responsible. FYI I am not one.
The corrupt Chicago Democratic Machine is Illinois' worst enemy!
Allot of people have either given up their homes or lost them. High taxes. You are also going to lose many police. They are fed up and looking to either move out of Illinois or do something completely different. Better wake up. Illinois is not just Chicago.
Better make it a priority to get voter logs accurate or you are fighting a loosing battle! #securevote
Looks like the guy playing speaker of the house is not the best choice for Illinois its people or to get out from under corruption. I had high hopes. So disappointed
Spot on !!!! DEMOCRATS for whatever reason seem to think fiscal responsibility is off the table . If we ran our household budgets in this manor we would all be in bankruptcy!!!
That's the only solution democrats have ever considered. Once a tax always a tax. They have never sought to cut spending or be fiscally responsible to my knowledge.
Democrat's are ILLINOIS own WORST ENEMY..
Are there any decent Democrats left? I mean seriously…how ignorant, corrupt and low will this group of so called lawmakers go? I hope to heck karma bites each and everyone of them for the destruction that is being done to our great state!
I'm so tired of being taxed and taxed and taxed
If things don't change soon a lot of people are leaving I'm afraid! Bailey for governor!
I am unable to read the article, but I have read plenty enough to know how awful the politics are in IL having lived here for over two decades now… thanks to both Democrat & RINO politicians who serve themselves rather than the people of IL.
In 2 weeks time I've watched gas at local stations increase from $2.55 to $2.88 a gallon we're going to be back at nearly $5.00 a gallon gas at Pritzkers hands!
We need people who will actually do something about corrupt politicians… not people who just keep saying "well we just have to vote them out next time".
Illinois is bankrupt. There's no amount of taxation that can fix the financial mess the state is in. The can can no longer be kicked down the road.
Over 80k people moved out of Illinois in 2020 Pricksters logic keep raising taxes…. Soon there won't be anyone left in this dam state
There is no reason that last years Marijuana sales alone couldn't support a large portion of our financial struggles in IL! But instead, these politicians choose to take and take from the people!
Has a business owner i will tell you raising taxes is a bad idea. They need to cut back on unnecessary spending.
The inmates are running the state asylum!!
If anyone here would like to get involved in changing Illinois corrupt politics, there is a way. Besides supportingDarren Bailey, there is a group on Telegram committed to ending Illinois political corruption. Message me if you would like a link.
Our state government is our own worst enemy!