Bold & Courageous Leadership
Chip in to Restore Illinois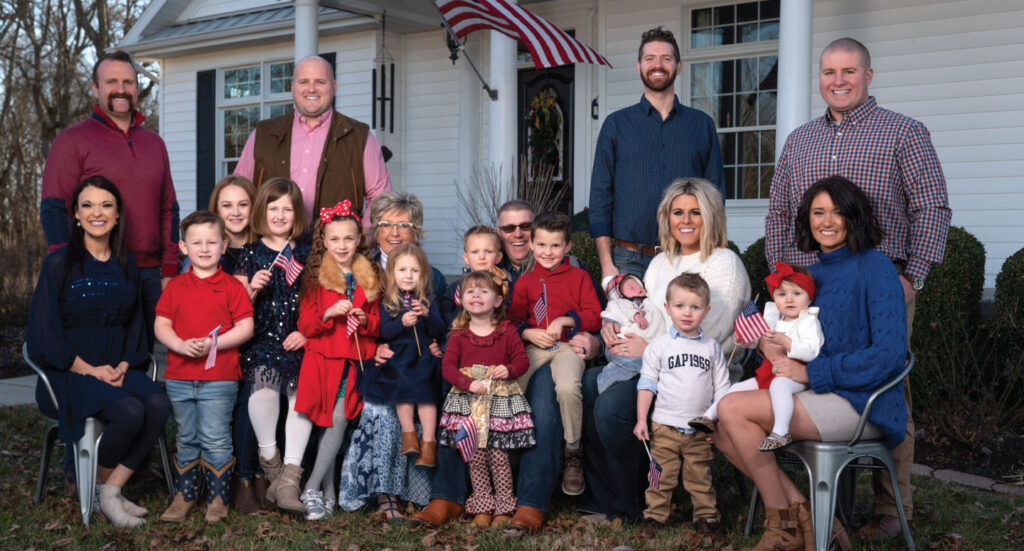 Meet Darren Bailey
A farmer, family man, and fellow citizen from rural Illinois, Darren Bailey's conservative roots run deep.
Facebook Posts
I am blessed beyond measure to travel this mission field of government with Cindy Bailey!
We've traveled parts of Southern Illinois reconnecting with old friends and meeting new ones. It's an honor to get the word out for Illinois Family Institute and Good Soil Good Seed as we make sure parents know the options they have to educate their children! ... See MoreSee Less
4 days ago
Amen! May God bless you both! 💪
So happy for what you and Cindy are doing to help restore Illinois! Thank you!
Play

Our family went all the time when the Miners played! It was a wonderful family friendly park and my kids always looked forward to going! We are so excited to see the new team and attend!!
Be cool to get 4 of ur tickets lol
Make sure you see lauren surprenant while there, I believe she does the entertainment
Oh my the name!!! Love it!!
Thanks for keeping in touch.
Can't hear you very well...low volume...
Glad to see you in our area. Hope this goes over great for Black Diamond. They are great people.
That is awesome as I love baseball. Glad to see Southern Illinois is getting some great things.
I'm taking my Girl Scouts next Wednesday on opening night! We liked the games there when they had the Miners team.
There has been a bunch of negativity about the team and park name! I like it and think it's going to be great! Excited!
Southern Illinois is the best❤️👍😊
We love taking the kiddos there....it's always a great time
Hi Darren! I will be an usher for The Thrillbillies!!! Hope to see you two at the games! This is Sandra Lovett by the way!!!
We'll have to take Joey, he will love it! Looks like lots of fun!
We had season tickets for the first 5 years of the Miners and loved it!! We were right behind home plate second row.
Mt. Dew most definitely. Lol. That's cool. We.might be interested in taking in a game. Good cycle ride down there.
I would love to go to a game with you
Will be on Holiday soon for a few weeks, but Definitely will be coming for a game or 2. Go ThrillBillees! ⚾ 🌭 🍿 🇺🇸
I can't wait to check out the new team. So much fun!
Congratulations Thrillbillies!!!
When in Texas with my family I have that Texas accent! When I have visited e with Relatives in Louisiana, "Cher, I GARAUNTEE MY JUSTIN WILSON Cajun accent surfaces! Southern accents are the sweetest sounds!
You going to Home of the Brave celebration in July they are having.
Nice to meet you! Chef Chris
When is the last time you read the Declaration of Independence?
Let's take a look.. .

See you tonight in Belleville! ... See MoreSee Less
4 days ago
Play

I'm deaf 🧏‍♂️ live in Chicago and say Good Morning to Darren Bailey and have a good blessed 😇 with you and your family 🙂
They want you to have to use a judge…you did not vote for most likely; so that judge will have less fidelity!
The declaration is my favorite, it's basically a collections of sermons preached prior to 1763.
Amen, we are the government; the elected ones, who are to serve the people, have long forgotten that.
1 million people have died from trust the science. The blood is on Governor pritzker hands
Sad 😢 people have no idea they are ruining their future! VOTE PEOPLE!
Good Morning from Tinley Park. Thank You for all you do! Was in Texas and gas was $1.50 cheaper. Sickening.
Thank u for sharing it r heart and the truth
Consent of the governed is WE THE PEOPLE...
Boy they just wiped their feet on the Constitution????
Good morning Darren from Northern Illinois
When are you announcing for 24?
What is up with this 🤔 pension bill 🤔 Good Morning Darren Bailey 😊
How is it that Republicans in the super minority have any say?
Give a copy to our governor,and the law makers,they never read it I'm sure,they might learn something!
Good morning Mr.Bailey! I will be praying that you have a bountiful crops.
The churches should encourage their people to vote
Last time I read the whole Declaration of Independence was in school before the test. But I have read articles and amendments the last few years!
Freedom is quickly slipping away because of people not participating in voting among other things.
Darren, the deliverer is coming to deliver us. We are warring & praying for you & Cindy
Hello Governor Bailey, late as I was running & praying
Load more